The Cone provides easy, accessible backcountry skiing at Mt. Bachelor
Early morning ski laps on Mt. Bachelor's Cinder Cone is a local Bend, OR backcountry favorite. Catching some turns before work or the lift lines open is made easy with the Cone. Skiing the Cone only requires about a 30-45 minute skin or boot pack up Leeway Run.
Mt. Bachelor is closed to uphill travel with exception of the Cinder Cone and summit (when the Summit Lift is open). Both uphill travel options are free of charge, open to the public, and un-patrolled by ski patrol.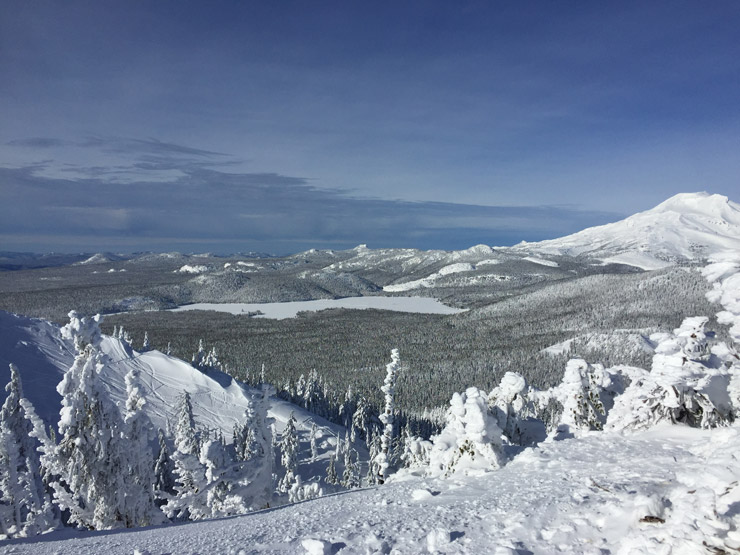 The Cinder Cone is a great place to get some fresh backcountry tracks or fun tree runs before the resort opens.
Check out the Backcountry Ski & Snowboard Routes Oregon guide for more backcountry ski ideas in Central Oregon.
The Cone is usually fairly easy to access in terms of parking and skin tracks. Park to the right of the tubing park and begin skinning up the Leeway run, which is just right of the Red Chair ski lift.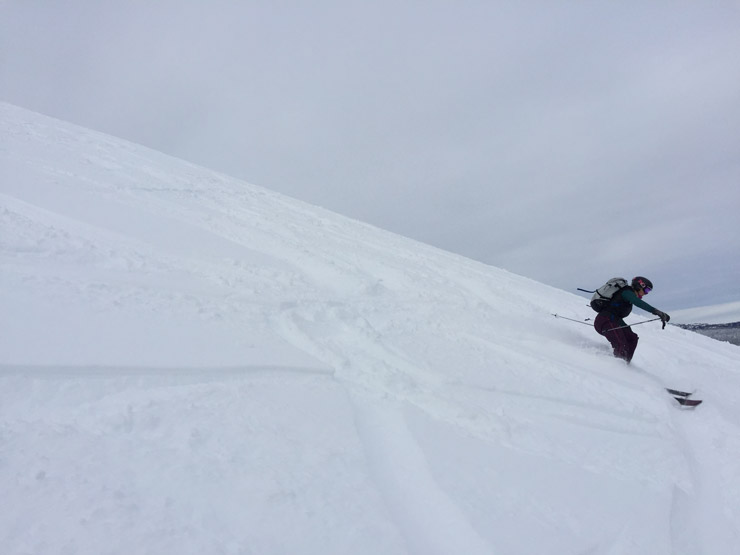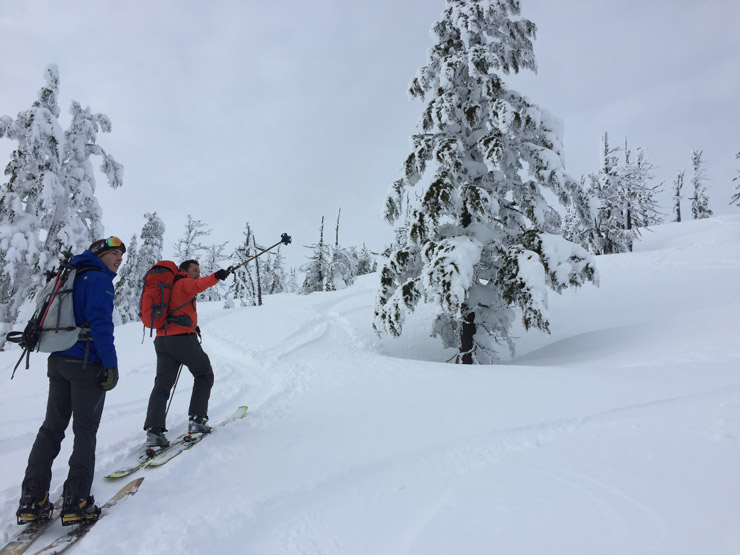 Take the obvious skin trail from the Mt. Bachelor parking lot up Leeway (starting just to skiers left of Red Chair and the tubing park). Once high enough on Leeway, the skin trail will turn to the right, going uphill to the Cone, zig-zagging its way to the top.
For more backcountry ski routes throughout Oregon, check out Backcountry Ski Oregon: Classic Descents for Skiers & Snowboarders.
The Cone runs are short and offer some easily accessible, mellow backcountry terrain options.
Have you been backcountry skiing at the Cone before? Or around Mt. Bachelor? Leave a comment below with your experience!
Updated: January 1, 2021