Summer skiing with lift access at Mt. Hood
If you've skied during the summer months, then you know that it usually involves warm weather, snow slogs, and sun cupped snow. However, did you know the Timberline Ski Area offers lift access summer skiing? Timberline summer skiing offers a reprieve for backcountry skiers and snowboarders with resort-style skiing when it hasn't snowed in months.
Yea, that's right, I said it – lift access skiing during the summer. What an amazing concept for North America!
My husband and I are skiing every month this year and decided to cut ourselves a break from the long hike to snow and enjoyed the lift access summer skiing at Timberline Lodge for our September ski.
For anyone doing turns all year (aka skiing every month of the year or 'TAY'), then skiing at Timberline Lodge is a great alternative to avoid grueling backcountry treks.
Here is some information for summer skiing at Timberline Lodge, Mt. Hood:
Skiable Terrain: 1415 acres
Price: $66 per day lift tickets
Parking: Overnight parking available
Lift Access: Magic Mile and Palmer Lift
Summer Season: June 1-Labor Day Weekend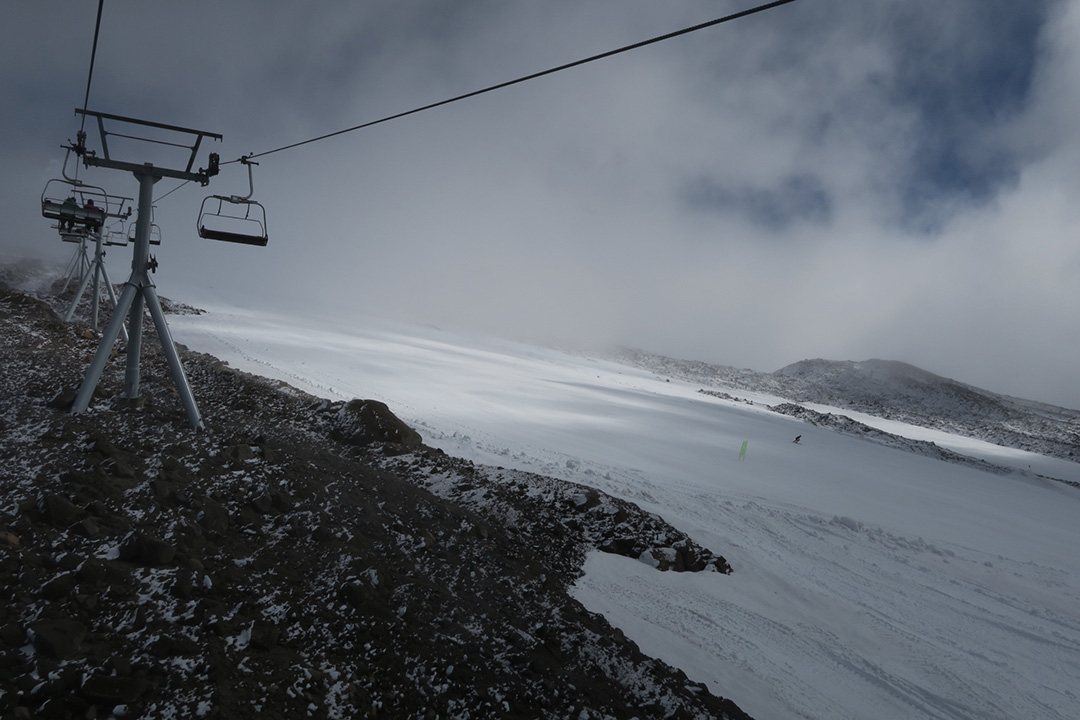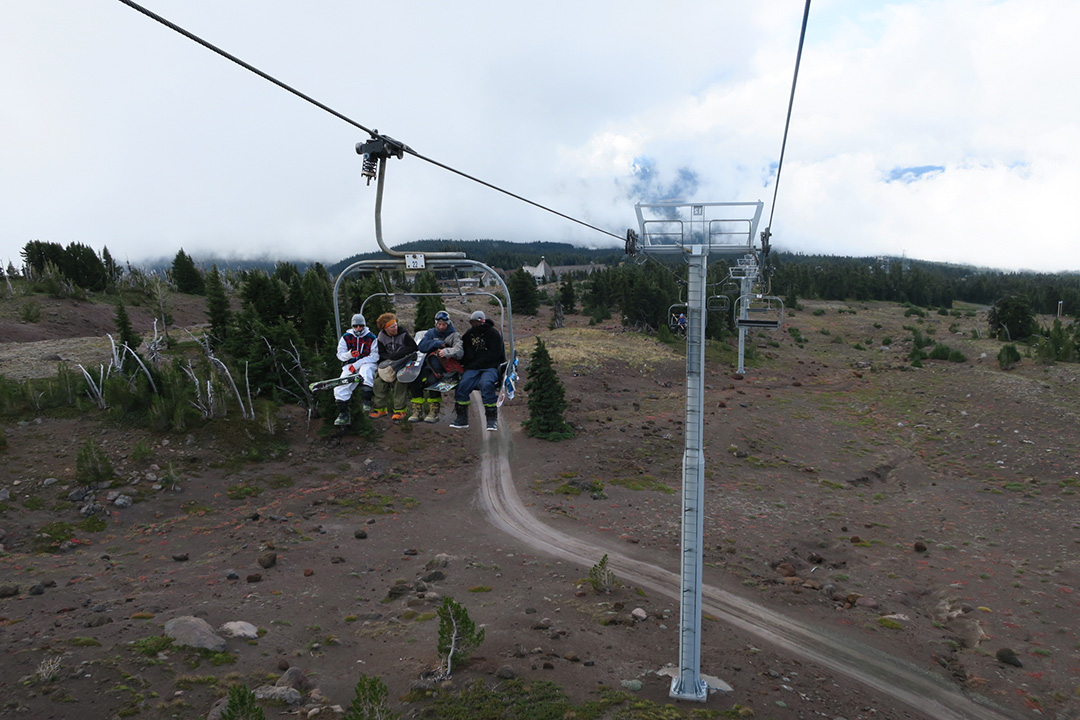 There was only one main run open this late in the season, but the Willis ski run off the Palmer Lift provided enough skiable terrain to lap for hours (without hiking for miles).
Unfortunately, it was very cloudy when we went for Labor Day weekend, but when the blue skies came out, the views of Mt. Hood summit area were breathtaking.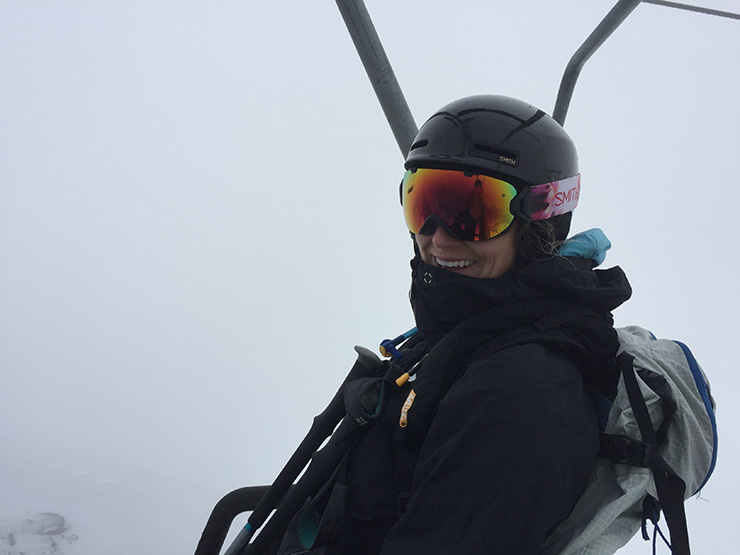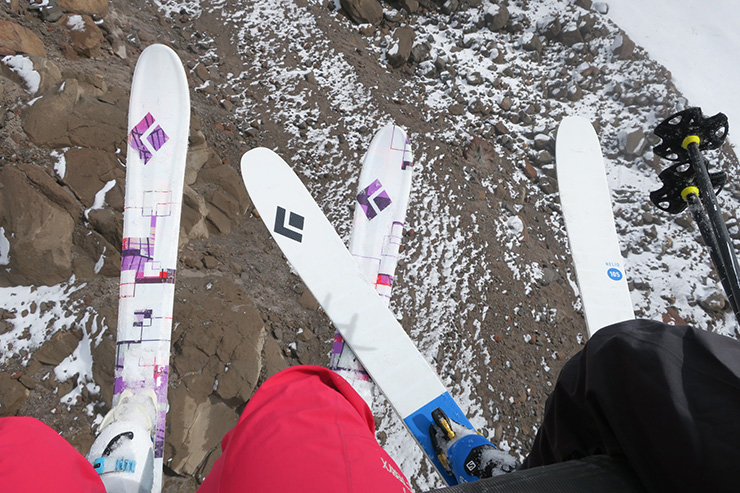 All the runs off Palmer Lift are graded black diamond, but don't let that deter beginners from skiing – it's pretty mellow and I've skied blue runs steeper than those off Palmer. The ski runs off Palmer provide wide-open glades that are perfect for letting loose and ripping downhill.
Timberline has the longest ski season in North America with their summer skiing lift operations.
Timberline Ski Area offers summer skiing with daily lift operations June 1 through Labor Day weekend. Skiers and snowboarders get access to two chairlifts, the Magic Mile and Palmer Lift. The Palmer Chairlift tops out at 8,540 ft and is snow covered through late summer.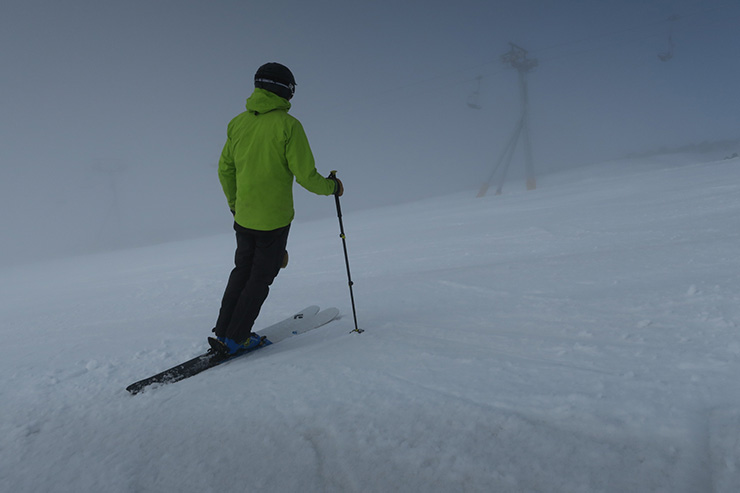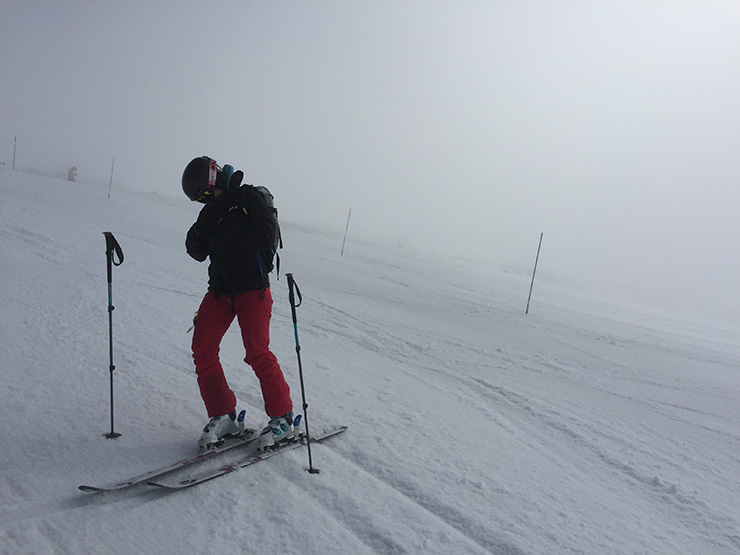 Another unique quality about summer skiing at Timberline is that they apply rock salt to the runs off Palmer Lift. This helps with the snow quality throughout the summer, making the snow less "grabby" than normal summer snow skiing slush.
During the early summer months, there's usually a terrain park off the Magic Mile that is used by various ski and snowboard camps throughout the summer.
Later in the summer season, the only open runs are off Palmer, with a sliver of skiable snow back down to Magic Mile.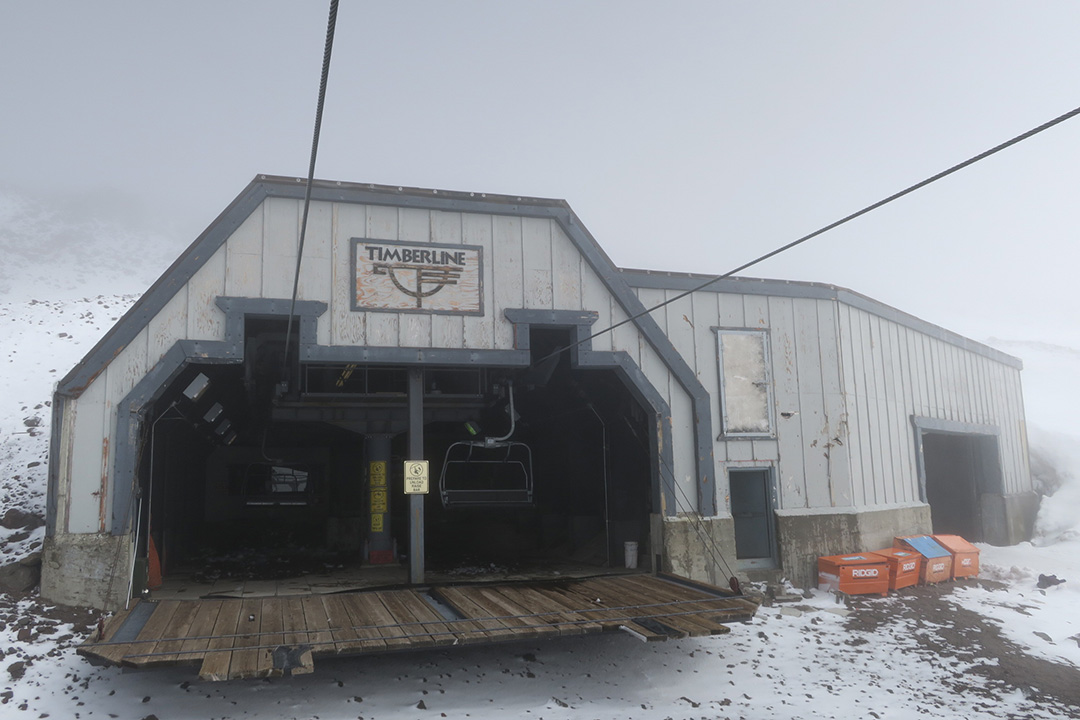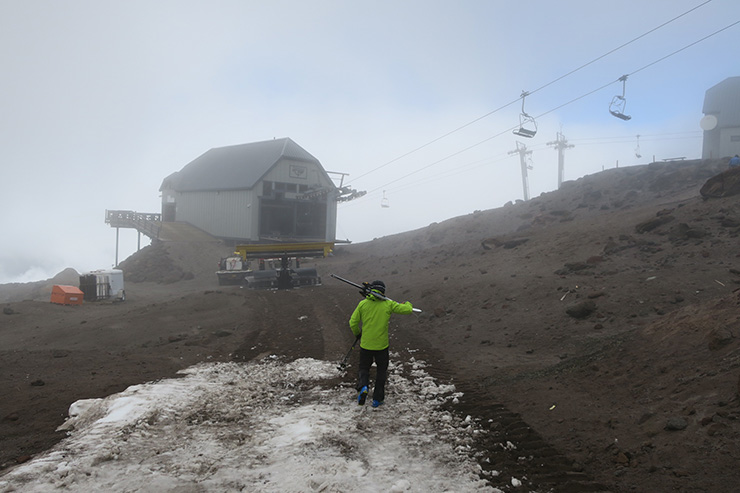 Those looking to enjoy the views can take the Magic Mile Sky Ride for excellent views of the Mt. Hood summit.
Ski lift tickets are $66 per person and scenic Magic Mile Sky Ride tickets are $15 per person.
For more information on mountain conditions and the summer ski schedule, visit Timberlinelodge.com.
Have you been skiing at Timberline Lodge in the summer or fall? Share your experience below!
Updated: December 30, 2020