Mt. Rainier Ski Tour to Muir Snowfield & Panorama Point
The Muir Snowfield offers some of the longest ski descents in the Cascades during the Winter and beautiful views of Mt. Rainier National Park. Backcountry skiing this past weekend at Mt. Rainier offered blue bird days and heavy, deep powder. Starting at Paradise at 5,400 feet, travel south/south east up to Panorama Point and onto the Muir Snowfield to gain the ridge up to Camp Muir.
Where: Mt. Rainier – Paradise, Muir Snowfield
Drive time (from Seattle): 2 ½ hours
Skin time (to Panorama Point): 1 ½ hours
Our primary objective was a ski tour up to Camp Muir at 10,080 feet with the option of turning back at Panorama Point, which is a popular destination for backcountry skiers and snowshoers. We reached Paradise shortly after the Longmire gate opened at 9:00 a.m. and ventured out (along with the rest of Seattle) to Paradise Point/Camp Muir.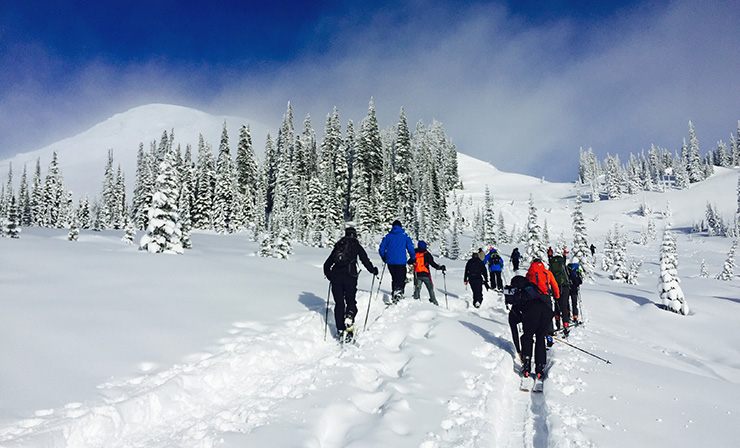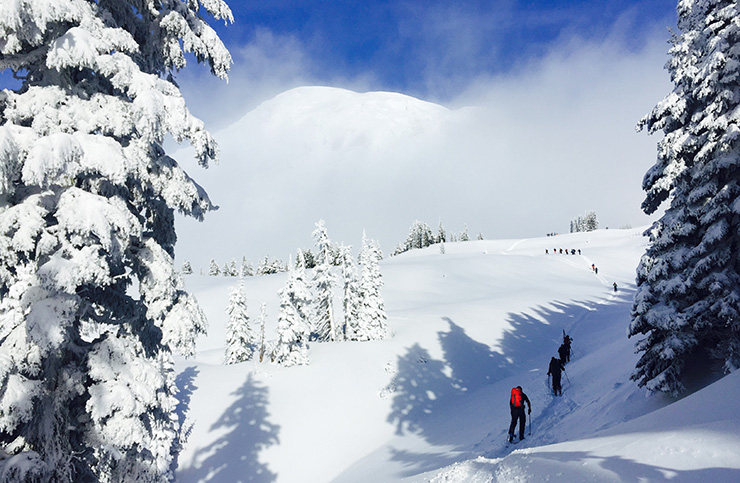 There's an obvious skin route past the snow sledding area on the southern flanks of Mt. Rainier. The trail gradually heads uphill from here. Once you reach Alta Vista, follow the steep pitch climbers right up to Panorama Point. At Panorama Point, there will be a bathroom (closed in the Winter) that's shrouded by wind blown snow cover.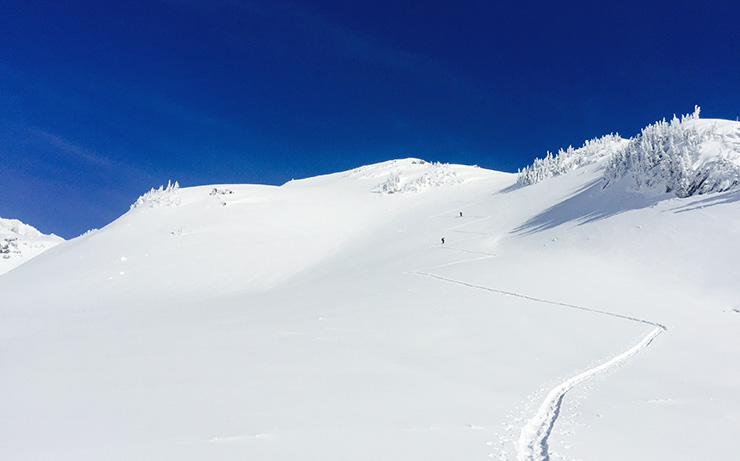 Despite a beautiful, blue bird morning, the visibility lowered drastically as we headed up the final slope to Panorama Point. Shortly after Panorama Point, we decided to ski back since the visibility was so challenging, we could barely see the slopes directly in front of us! After a forecasted 5-9" snowfall the night before, the snow was untouched and fairly heavy (even more so as we descended).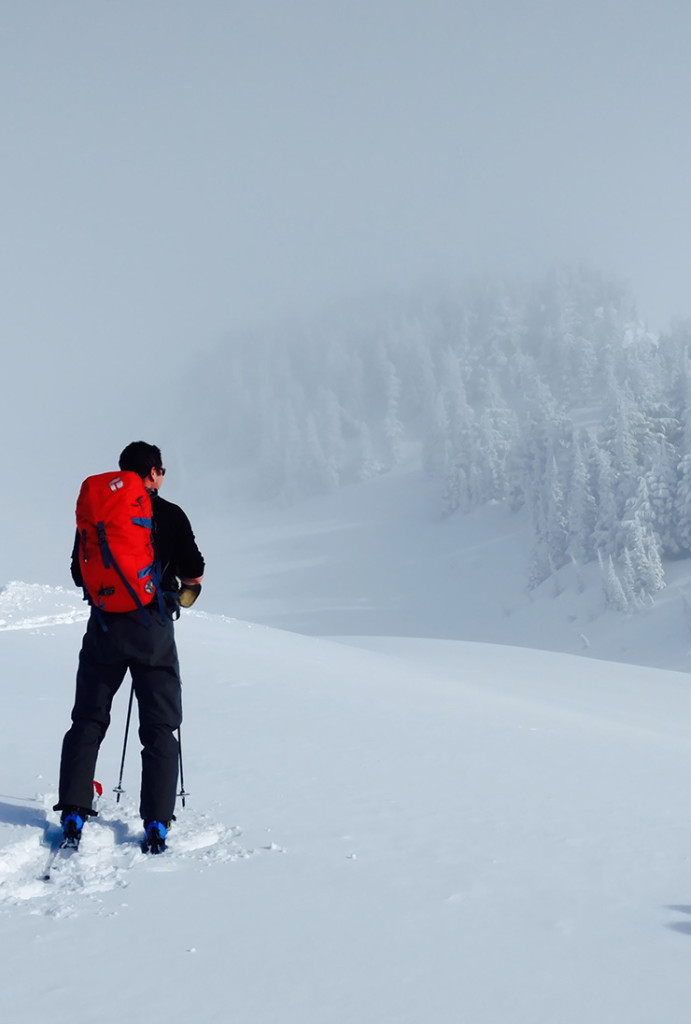 The Muir Snowfield offers mellow, wind blown slopes (ski crampons advised on this portion) and the steepest section by far is right below Panorama Point. From Panorama Point, we descended skiers right and circled down around towards to the Paradise Glacier side. The terrain is pretty much open for skiing here down back to Paradise (with the exception of a few small cliff bands and terrain features).