Climbing + Fitness + Mental Toughness
The new climbing season is almost upon us and we're already planning our climbing objectives for the year. Our climbing objectives include a step up in adventure and difficulty, so it will be important to have fitness, nutrition, and training dialed in for the upcoming season. Below outlines preparation to accomplish the primary goal for the season: climbing the South Howser Tower in Bugaboo Provincial Park.
For those who don't know, I haven't always been into outdoor sports. I've really only started climbing three years ago. Since then, I've had some amazing and challenging experiences in the mountains where I've grown as an outdoorswoman and as a person. Every year ups the ante and the climbs get burlier and more committing. This year, the ultimate goal is to climb the Beckey-Chouinard route on the South Howser Tower in Bugaboo Provincial Park.
We're aiming for the Beckey-Chouinard climb in August, so I have a few months of hard work ahead! This route is going to be the most mentally and physically challenging climb I've ever done. I've climbed 5.10 alpine before (and we've been to the Bugaboo Provincial Park before), but nothing this committing or sustained.
The Beckey-Chouinard route consists of 15 pitches of exposed 5.10 climbing on the beautiful granite spires in the Bugaboos. We'll either need to shuttle water and food out to the South Howser Tower or plan to bivy overnight on the route on the "world's best bivy ledge." The Beckey-Chouinard route is known to be one of the world's best alpine climbs.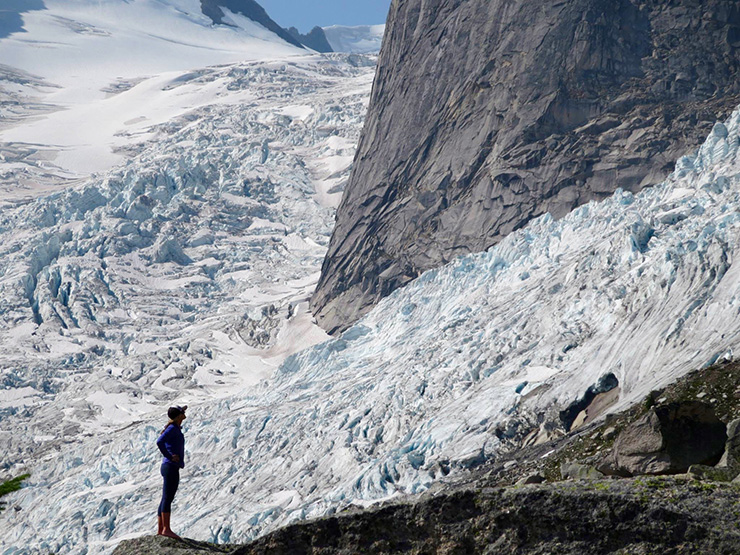 Climbing Objectives
There are a number of climbs we have planned this spring and summer that should further my climbing ability, fitness and mental toughness in preparation for the upcoming climbing season.
| | | |
| --- | --- | --- |
| Objective | Route | Grade |
| Mt. Baker | North Ridge | WI2-3 |
| Dragontail | Gerber-Sink | WI3+ M3/4 |
| Mt. Rainier | Ski Descent (Route TBD) | – |
| Mt. Stuart | North Ridge (Full) | 5.9 |
| Prusik Peak | West Ridge | 5.7 |
| Prusik Peak | Stanley-Burgner | 5.10- |
| Dragontrail | Serpentine Arete | 5.8 |
| Dragontrail | Backbone | 5.9 |
| Snow Creek Wall | Outer Space | 5.9 |
Obviously, we may not be able to get to all of these climbs as some will be weather, condition and schedule dependent. That being said, it's always good to have a pre-planned list of climbing objectives to model training and timelines around. For instance, some of these climbs have a small window when they're "in" for the season and we'll need to be prepared to climb when the timing is right.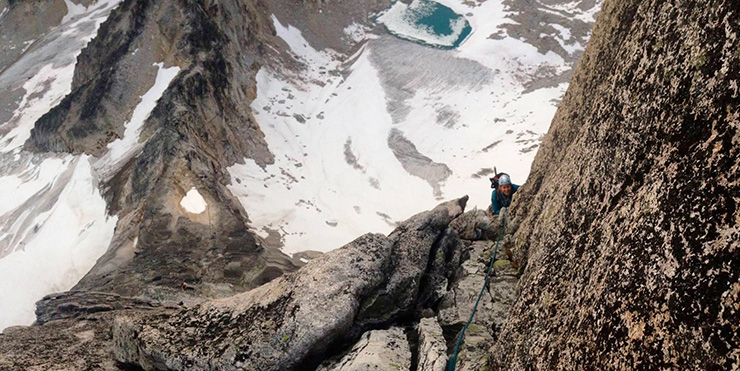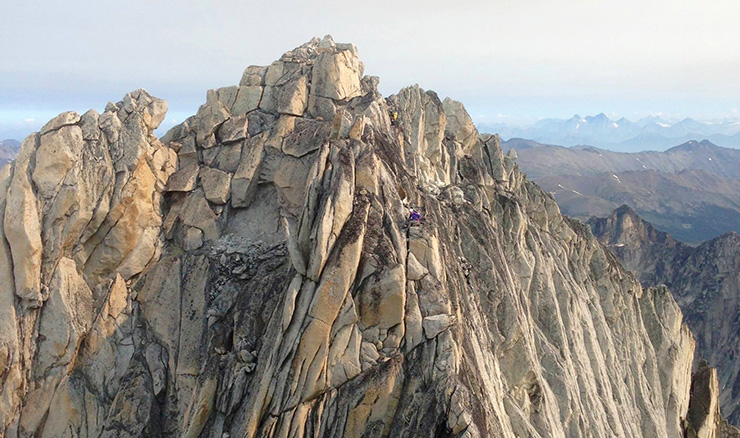 Focusing on fitness and nutrition is important for climbing preparation and training.
Fitness
Admittedly, my fitness isn't exactly where I'd like it to be… I've been slacking since our wedding last fall and dealing with a pesky back injury. However, it's March and I only have 6 months to train for Becky-Chouinard (and our Bugaboos trip in general), so I better get moving!
My goal weekly workout schedule consists of:
3x week running (increasing consecutively)
3-4x week gym climbing (includes 1x endurance climbing and/or bouldering)
2x week other cardio (stair climber for hiking)
1x week yoga
Skiing on the weekends (weather permitting)
Other planned athletic endeavors that should help overall with fitness:
Smith Rock Ascent (15 mile run) – May
Black Hawk Trail Half Marathon (13.1 mile run) – July
Numerous backcountry ski tours – Spring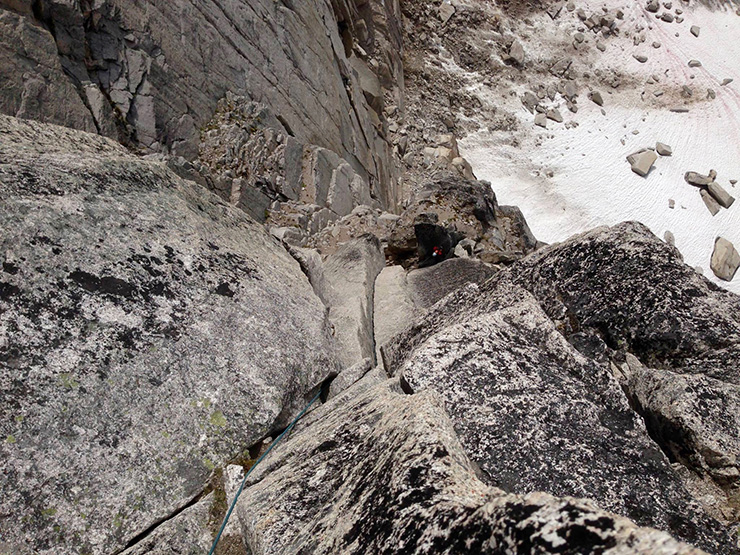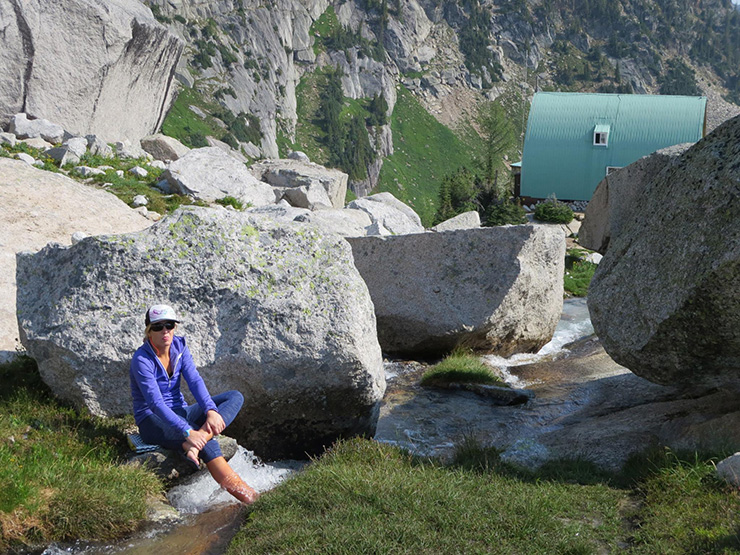 Nutrition
Nutrition is another story and incredibly important for any athlete to understand healthy nutrition and dietary habits.
Since I've been having a hard time losing weight (in a normal and healthy manner), my husband and I decided to commit to a 30 day clean eating diet. We've done Paleo before and honestly, felt great. We had more energy, shed a few excess pounds and just felt all around better. Our 30 day clean eating diet is a Paleo hybrid mainly consisting of (with a few exceptions):
Eggs
Meats
Vegetables
Fruit
Nuts
Natural oils and butter
Sounds pretty fun right? I tend to get attached to foods (what can I say, I like to eat! And have a sweet tooth…), so hoping this will help break some bad eating habits and help my body lean out to climb harder grades. Realistically, we won't be able to follow this on the weekends with skiing and any backcountry activities, so will try to be as healthy as possible for those endeavors.
Are you training for any specific climbing or outdoor endeavors?