Camping below the tallest mountain in the lower 48
Looming at 14,506 feet, Mt. Whitney is the tallest mountain in the lower 48 states. Many individuals come to this area for the accomplishment of summiting this beautiful peak. However, did you know that Whitney Portal has one of the best campgrounds in California? If you're not into climbing, camping at Whitney Portal is a must-do for anyone vacationing in the Sierras.
Here is some basic information about the Whitney Portal Campground:
Fees: $24 per night
Water: Drinking water available
Closest Town: Lone Pine, CA
Bear Boxes: Provided
Restrooms: Vault
Reservations: Recreation.gov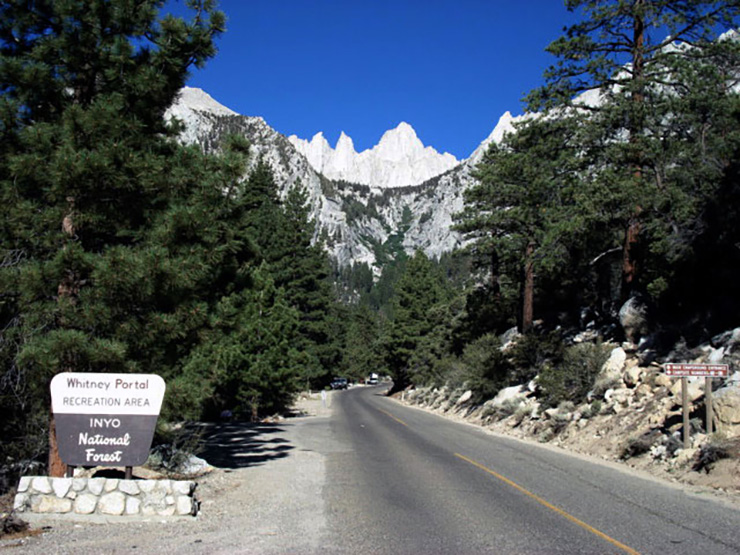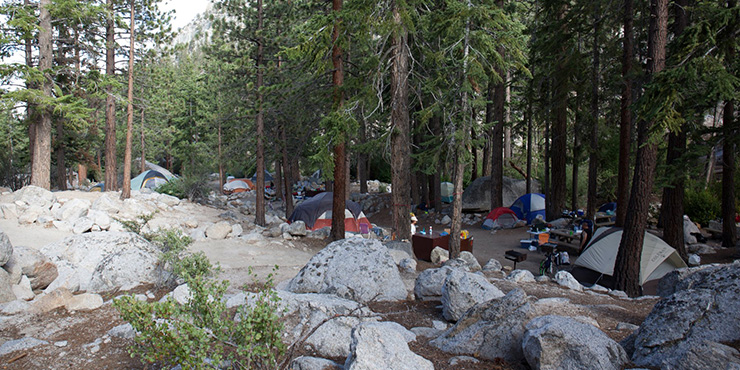 We've been to the Whitney Portal Campground a few times (mainly as a basecamp before climbing) and have always been impressed with how beautiful and well-kept these campsites are.
The Whitney Portal Campground has individual and group sites available. While the campground is excellent for tent campers, they do have RV accessible campsites.
Camping at Whitney Portal is serene and majestic. The campsites are nestled among the boulders and adjacent to a small creek that runs through the campground. There are also cabins across the creek, some private and some for vacation rentals.
Hiking Around Whitney Portal Campground
There's also access to a couple of hiking trails from the Whitney Portal campground:
1. Mount Whitney Trail: Follow the creek up to the small visitor center/cafe (by the way, the pancakes here are incredible) where the Mt. Whitney climber's trail starts. The Mt. Whitney Trailhead starts at the visitor center and ends at the Mt. Whitney summit. The Mount Whitney Trail is a 22.5 out and back trail that will take hikers to the summit of Mt. Whitney.
If you're interested in hiking the Mount Whitney Trail or summiting, check out Mount Whitney: The Complete Trailhead to Summit Guide for detailed information.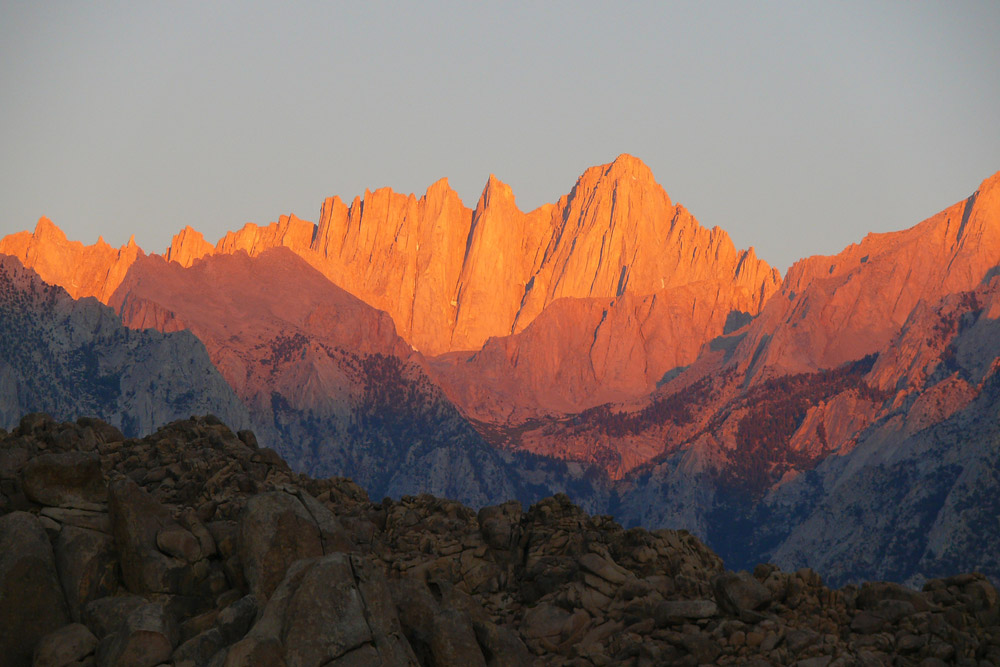 2. Meysan Lakes Trail: The Meysan Lakes Trail ventures around a couple of lakes – it's a relatively easy out and back trail. The Meysan Lakes Trail is 4.7 miles and ends at a large alpine lake (the Meysan Lakes Trail trail travels up an adjacent valley from the Whitney Portal campground).
If you go to Whitney Campground…
Campsites book up quickly! Make a reservation for camping at Whitney Portal here through Recreation.gov.
Be careful driving up from Lone Pine, the Whitney Portal Road is a bit steep and sketchy. The Whitney Portal Road is a spectacular drive that will take you about halfway up Mount Whitney on a gravel road.
Have you been camping at Whitney Portal before? What did you like about this campground?
Updated: December 30, 2020