The one piece of gear you'll want in the mountains.
In our household, we tend to think of outdoor clothing as tools, just like any good piece of gear. Well, the Patagonia Women's R1 Fleece Hoody is just that – a exceptionally good piece of gear. You'll want to use it over and over again. If we're headed out to go ski or climb, I never leave home without my R1 Hoody (literally, it's one of the first things I pack).
Testing conditions:
Well worn – used for 2+ years through all types of climbing (alpine, sport, mixed and ice), backpacking and skiing
Pros:
Breathable
Durable
Flexible (stretch fabric)
My husband purchased one of these a few years ago and said it had exceptional reviews. I was skeptical at first (because of the cost), but then he kept raving about it after every trip we would take. Finally, I got myself an R1 Fleece Hoody. These hoodies are not only good for base layering and insulating, they're also breathable and highly durable with the Polartec Power Grid technology.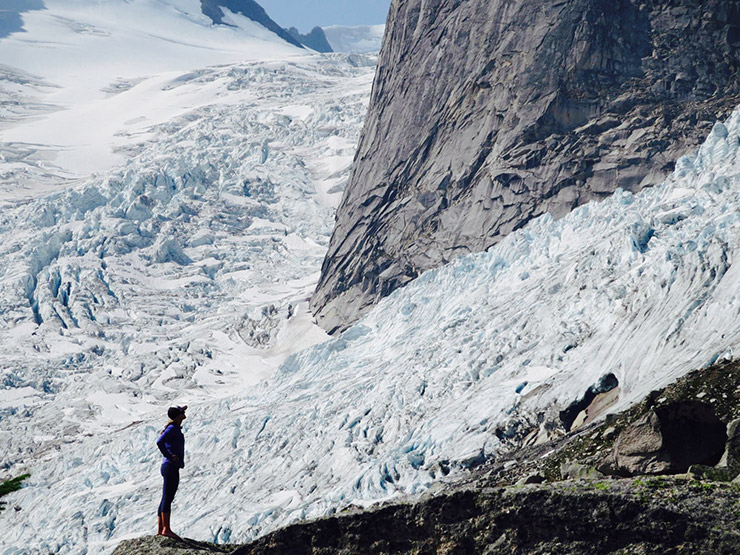 I'm always comfortable in my R1. They're great at regulating temperature, so I never get too hot during activities, such as alpine climbing or skiing. They're so comfortable, I have two now – one with a hood and one without ("Pullover").
The Hoody has nice features such as a balaclava in case you need more coverage around your face and thumbholes to help keep your hands warmer. The Hoody is a great option for alpine climbing and cooler climbing temps in general. Use it as a base or mid-layer, the hood can also fit comfortably underneath a climbing helmet. A highly durable piece of clothing, I've climbed all over British Columbia and the U.S. in my R1 Fleece Hoody.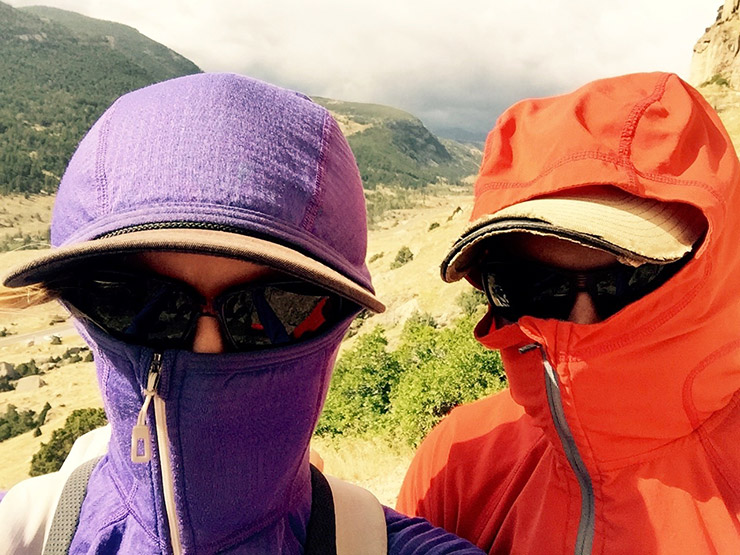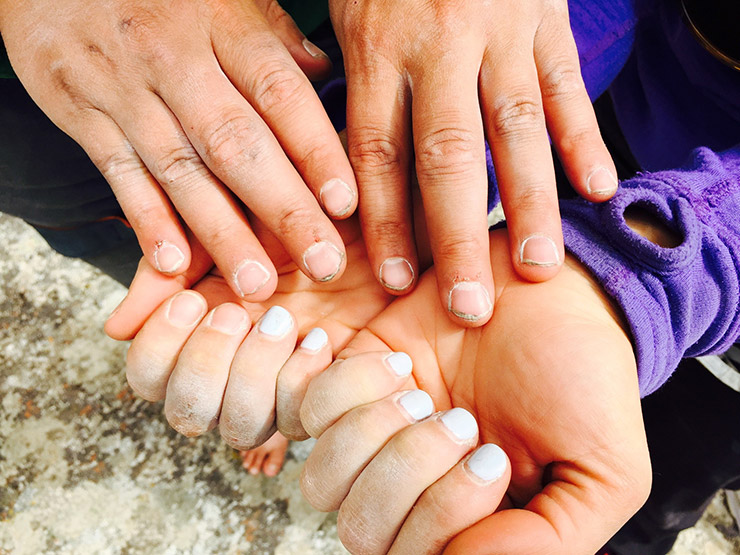 Although, the Pullover doesn't have the same product features as the hoody, it can be used for specific purposes (I typically use the Pullover skiing so I don't have too many hoodies bunching up with my ski jacket).
Product Features:
Polartec Power Grid fleece
Slim fit
Permanent odor control treatment
Zippered chest pocket
Off-shoulder seaming
Thumbholes
Balaclava-style hood (can comfortably fit underneath a climbing helmet)
Get it at Patagonia: Patagonia Women's R1 Fleece