Running an ultra marathon isn't for the faint of heart. It requires mental toughness, a huge investment of time and energy, and– if you're a first-timer– a few pieces of essential advice.
We'll break down what an ultra marathon is, how to know if you're ready for one, and what you'll need to do to prepare for your first ultra marathon event.
What is an ultra marathon?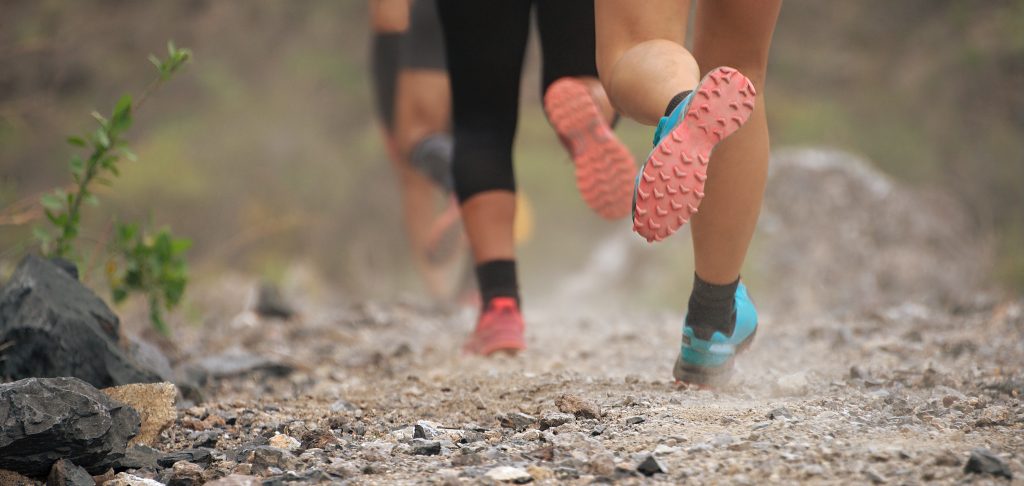 Adding the word "ultra" to the word "marathon" doesn't just make it sound cooler (or more terrifying, depending on your point of view) it actually changes the definition of the race. Any race distance longer than a typical 26.2-mile marathon can be classified as an "ultra marathon." Ultra marathons typically happen off paved roads, and are not only longer than a traditional marathon, they're usually at least double the distance.
That's right: 50+ miles.
Looking for a detailed training guide? Check out the book Running Your First Ultra by Krissy Moehl for customizable training plans for 50K to 100M distances.
How do I know if I'm ready for an ultra marathon?
First, are you crazy?
Kidding, kidding. Kind of. The truth is, you have to be just a little bit crazy to venture into the world of ultra running. But you also have to set your competitive mindset aside, at least in the beginning. Your main goals for your first ultra marathon should be to have fun, stay healthy, and finish the race.
Keep in mind that preparing for an ultra marathon will require several hours of training daily, and even more on the weekends– if you're not sure if you can put the hours in, you might not be ready. It's also important that you secure the support of your spouse/partner and other friends and family, or training could strain your relationships.
Physically, you should be able to run 35-40 miles a week before you start training for an ultra. If you're reaching those longer distances comfortably, and you're prepared to fully commit, then you're ready for an ultra marathon.
What gear do I need for ultra running?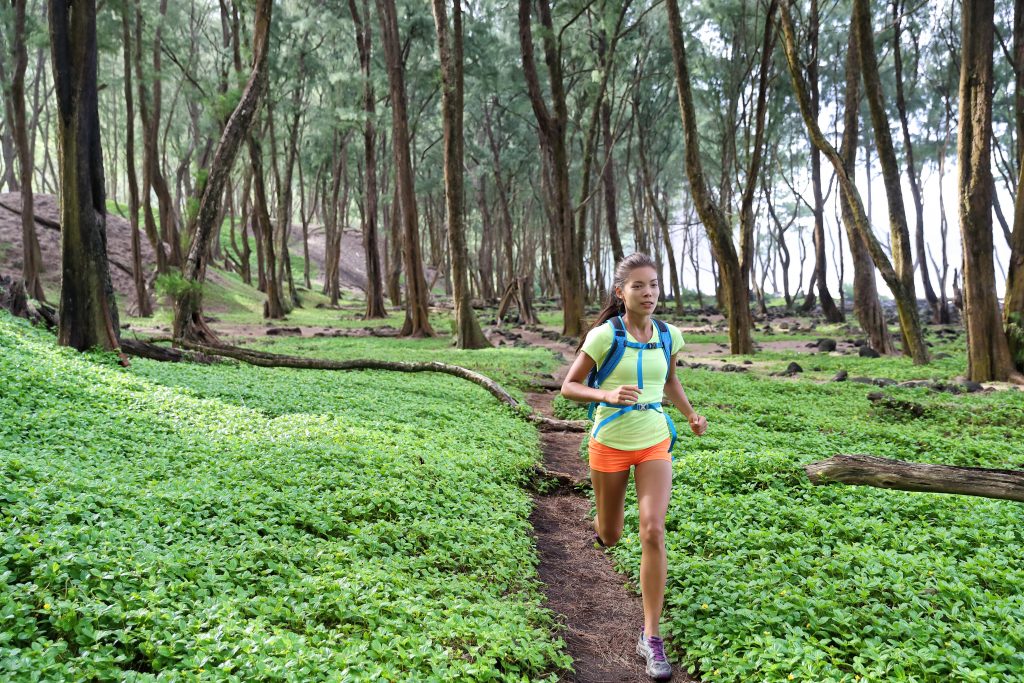 Shoes- Now that you're going to be hitting the trails, you'll want to invest in shoes with better grip and good ankle support for those lateral movements your feet will be making on rougher terrain.
Clothing- Your clothing will be much like what you've worn for other long-distance races: breathable, comfortable layers with moisture-wicking properties.
Backpack- Because ultra marathons require you to be out on the trail for several hours (and in some cases, more than one day) you'll need to carry some food and supplies with you. Shop around for a pack that fits you snugly and comfortably.
Water storage- Hydration is essential on the trail, so plan to pack water using either a bladder that fits in your pack, a waist belt, or a handheld water bottle.
My favorite ultra running backpack is the Salomon S/Lab Sense Ultra 8 Trail Running Vest. It's super comfortable and has room for hydration, snacks, trekking poles, and layers.
How do I train for an ultra marathon?
There are a wide variety of detailed training plans out there to choose from, but here are a few key broad-stroke concepts they all share:
Gradually transition to trails. Start by adding short trail runs to your longer road routes to get your body used to the uneven terrain. As you grow accustomed to running over rocks, roots, and hills (usually within 4-6 weeks) start lengthening the distance.
Prep for the terrain you'll be running. Signing up for a race is not only a great motivator, it gives you a better idea for the type of terrain you'll be racing on. If the race has a lot of long uphills, practice running long uphills; if it'll be on gravel, practice running gravel trails, and so on.
Find your "highway speed." Plan to train in the aerobic zone rather than the anaerobic zone for the majority of your workouts. This might feel strange at first, but because you're lengthening your distance and tackling tougher terrain, you're going to need to conserve energy and use your energy more efficiently than you would with shorter runs.
Cross train. Combine your anaerobic workouts with shorter aerobic workouts, and consider including mountain biking and swimming. These sports use many of the same muscle groups but are lower impact, so they can reduce the risk of fatigue and injury that comes from repetitive movement.
Work on your core and flexibility. Just like with marathon running, keeping your core strong and your muscles flexible will contribute to your overall strength and stamina and reduce your risk of injury.
Concentrate on effort, not pace. When you're running a trail and you're going hard for several hours at a time, paying too much attention to your time can mess with your head. Focus on your effort, not the clock.
Embrace walking. It sounds nearly sacrilegious for runners, but in the world of ultra marathons, walking or hiking is encouraged. Remember, your body can only take so much repetitive movement– walking changes the pace and gives your mind and muscles time to reset, and it can help you conserve energy on tough stretches when you need it most.
Practice the goal distance across two days. Estimate how much time it will take you to run the full ultra marathon distance, then divide that time by two and run it two days in a row. Try to do this three to four times before the race to get your body used to running for a long time. Do NOT skip these long runs!
Practice fueling your body on the trail. Because ultra marathons are so long, you'll need to eat on the trail. And because you're going for distance, not speed, you can eat more traditional solid food than you would during a marathon. Aim for 100 to 250 calories from carbohydrates every hour after the first hour of running.
Taper off before race day. Just like with training for a marathon, taper off your runs the last two weeks before your first ultra marathon to give your body time to rest in preparation for the big run.
What should my race strategy be?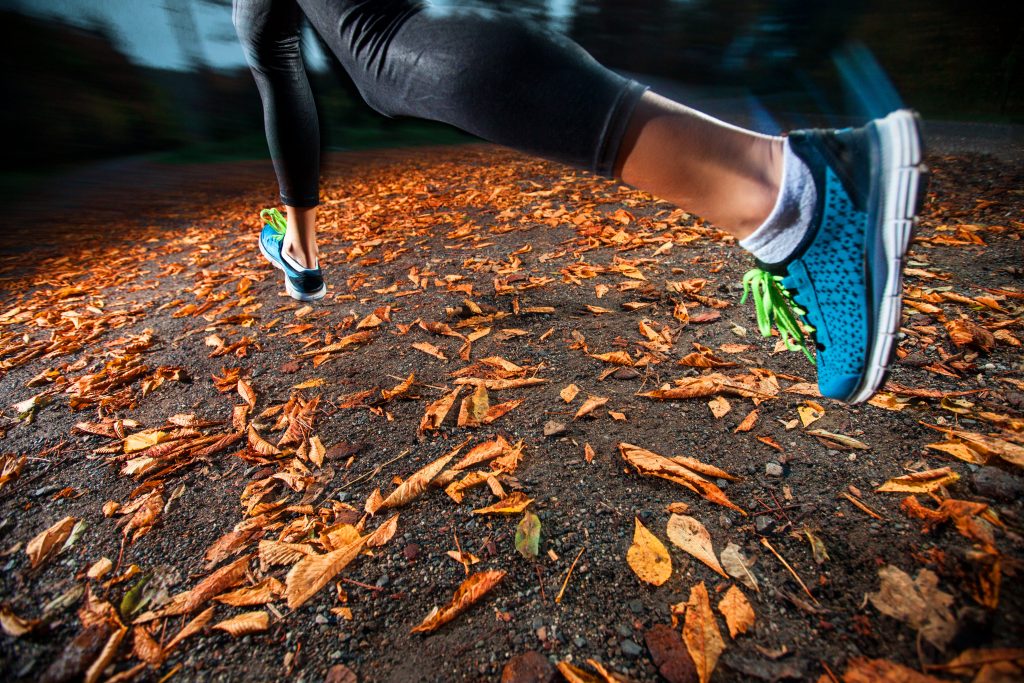 Just like with training strategies, there are a lot of different race strategies out there to choose from. Truthfully, it's hard to know what your first ultra marathon will be like until you run it, so it's hard to know which race strategy will work best for you. But here are a few pieces of advice:
Be prepared. Get extra sleep for several nights before race day, and make sure you're organized so you're not rushed the day of the ultra marathon. Hydrate well ahead of time.
Stick to your refueling routine. Most ultras have refueling stops along the route, with burgers and fries and any number of tempting goodies. If your refueling routine allows for these, great. Otherwise, try to stick with what you know.
Set small goals. Focus only on getting to the next marker, and give yourself walk breaks. Celebrate every little victory and use the highs to get you through the lows.
And last but not least…
Have fun. You're doing your first ultra marathon! That is a huge accomplishment. Think of your first race as a learning experience and the culmination of hundreds of hours of work to achieve a goal. Enjoy every minute of it.
Have you signed up for your first ultra marathon? Or have you run an ultra marathon before? Leave your favorite run in the comments below!